Many will agree that the roofing industry in Northeast Florida doesn't exactly have the best reputation for customer service and satisfaction. At Bohemia Roofing, we're different. We think that's a good thing—a GREAT thing!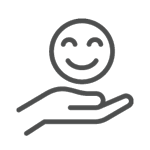 We think hiring a roofing contractor should be a stress-free situation, knowing you've hired the right people to get the job done.
Our focus is on you, the customer, making sure you're happy at every step of the process. We're the roofing contractor you can count on. Proud of our past, advanced in our capabilities and driven to deliver on our reputation!
Our Motto and Business Core Values
At Bohemia Roofing, our motto is "Doing a common thing uncommonly well brings success." We offer dependable, customer-oriented roofing services Northeast Florida. We love to work with informed, forward-thinking people who see the value in working with a stable, dependable, and experienced small business so get in touch.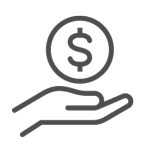 We understand that doing it right the first time costs less than doing it over and most importantly a loyal customer is our most valuable asset! All the yard signs, advertising, and lovely online reviews do not compare to the amazing, all-powerful "word of mouth." Our value is in quality not quantity. Bohemia Roofing is built on reputation.
Thus if you're looking for a dependable, customer-focused roofing contractor, contact us. We'd be happy to discuss your individual roofing needs, whether you're looking for roof inspection, roofing repair or need a quote on a new roof.
What aspect of the overall process were you most satisfied by?
"Experienced roofers, supervisor on site all day long, professionalism, taking pictures through the whole process. Craftsmanship of employees, hard workers, polite, quiet and complete. I would highly recommend this company. They are honest, thorough, good price, answers your questions promptly, etc."
"I felt they were honest, professional & would do a great job & they DID! No one pushed me to hurry in making a decision, & when I did they did everything they promised and more! Very patient with me, and did an amazing job. I have the best roof! I looks great. Highly recommend!"
"I am not an easy person to impress, this time it was different from before, during & after the roof was done I have never seen or even heard of the type of professionalism that I have experienced with Bohemia. Great job"
I chose Bohemia Roofing Co., Inc. because… "8 neighbors had used Bohemia. The price was competitive. The staff was very polite. The clean up and protection of landscaping was excellent."
"We got 2 other estimates. Bohemia was extremely professional and went into great detail. Their supporting documentation was very thorough. Job was completed in 2 days just as told. Staff/crew was very professional"
"The city inspector's Quote: Of 120 roofing companies in Jax I would recommend only 4-Bohemia being one of them. Very satisfied (excellent job)."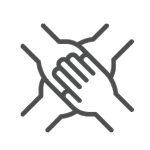 We're big enough to serve you, small enough to care.
When homeowners, property managers, and commercial business owners trust Bohemia Roofing as their roofing contractor, we work hard to find the right solution for each individual roofing challenge. We work hard for our customers no matter how big or how small, because leaving a job well done with a satisfied customer is our top priority. We're big enough to handle any job, but small enough to offer you the attention you and your project deserve.
We keep our clients happy, one project at a time.
We believe success of our small business ultimately depends on our ability to effectively execute projects and control outcome. No project is left open for days, once we start a roofing job, we finish it.
Paying attention to details is the key.
Each roof is more complex than most people realize—each layer of a roof works together to keep the elements out of your home or business. Paying attention to the details is not only vital to successfully waterproofing your property, but also in creating an aesthetically pleasing look—a good roof can make your home or business pop, just like the cherry on top of an ice cream sundae.
Your home wears our reputation.
We want our work to positively impact your everyday life. We want our work to shine—we want your roof to make you proud of your home. A job done right gives you peace of mind. It increases the value of your home. Increases curb appeal. And through selection of color, style and design shows your personal style that sets you apart.