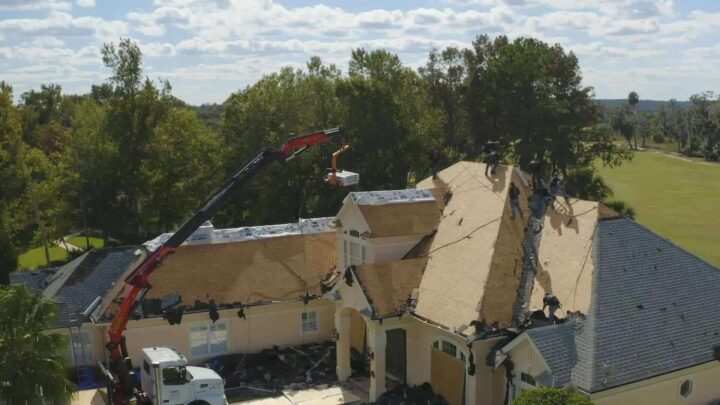 Watch our video to learn more!
Local, Family Owned & Operated
Residential & Commercial Roofing Experts with Great Customer Satisfaction Ratings
Get Your Free Roof Inspection Now
Older roof? Damaged roof? Roof system failure is not always obvious; we do this every day and know what to look for! Contact us today to minimize damages to the inside of your home.
Residential Roofing At Its Best
Welcome to Bohemia Roofing
Protecting Northeast Florida Homes with Roof Replacements for 15 Years
We are local, family-owned and value our small business and it's clientele. Whether you've been caught in an emergency roof situation after a storm, need storm-related inspections, or simply been shopping around for a new roof, we want you to know that we are absolutely dedicated to providing the quality service you deserve, along with the kind of roofing craftsmanship you can completely depend on.
Clients benefit when your roofing contractor excels.
We are a dynamic team of focused, business-oriented and hardworking individuals who care deeply about the quality of our work and the customer service we provide to our clients.
As one of Northeast Florida's most trusted and experienced roofing companies, Bohemia Roofing is a proud member of multiple roofing, business and trade organizations including the Better Business Bureau, Northeast Florida Safety Council and the National Roofing Contractor's Association, just to name a few. Please take a little time to read more about Bohemia's credentials, qualifications and achievements.
What aspect of the overall process were you most satisfied by?
"Experienced roofers, supervisor on site all day long, professionalism, taking pictures through the whole process. Craftsmanship of employees, hard workers, polite, quiet and complete. I would highly recommend this company. They are honest, thorough, good price, answers your questions promptly, etc."
"I felt they were honest, professional & would do a great job & they DID! No one pushed me to hurry in making a decision, & when I did they did everything they promised and more! Very patient with me, and did an amazing job. I have the best roof! I looks great. Highly recommend!"
"I am not an easy person to impress, this time it was different from before, during & after the roof was done I have never seen or even heard of the type of professionalism that I have experienced with Bohemia. Great job"
I chose Bohemia Roofing Co., Inc. because… "8 neighbors had used Bohemia. The price was competitive. The staff was very polite. The clean up and protection of landscaping was excellent."
"We got 2 other estimates. Bohemia was extremely professional and went into great detail. Their supporting documentation was very thorough. Job was completed in 2 days just as told. Staff/crew was very professional"
"The city inspector's Quote: Of 120 roofing companies in Jax I would recommend only 4-Bohemia being one of them. Very satisfied (excellent job)."
Learn More About Our Services
Set Up Your Roof Inspection Today
Whether you need a roof inspection after a storm or simply been shopping around for a new roof, we will respond quickly to your request with individual approach. Call/Text (904) 859-3539, or fill out our contact form today and let's get started.